Hey guys !
I just want to post a review before i get the final exam :( wish me luck btw. I'm sure most of you have tried Etude House's tear drop liner. Mine is #3 Pearl Tear. I bought it long time ago for IDR. 60.000 rupiah/$6 from my favourite shop ,
Zatura
. I use the eyeliner on my undereye to create an ulzzang look with the white glittery color. The color makes your eye popped and brighter. Here's some look of korean artists/singer for reference using the glitter liner :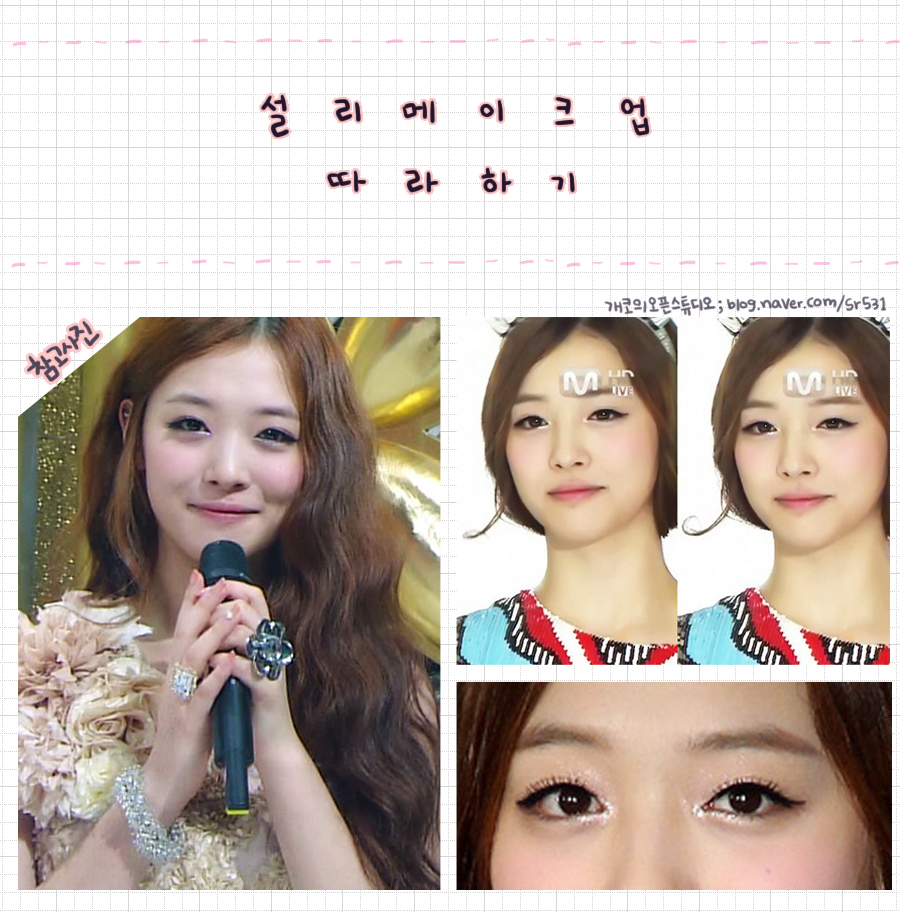 What it claims :
At first i thought this color would be white as showed in the bottle/.The pictures also show the color is white. But when i swatched it , the color was slightly pink underlight. The glitters are beautiful , not just white but there are another colors such as blue and purple. It really makes my eyes brighter . Say good bye to tired eye !
The texture of course is liquid, with such lightweight formula. It also dries quickly if you add thin layer of it. The brush is thin which makes it easy for the application.
Unfortunately, the staying power is bad, (it doesnt say waterproof though in their website). Because i have oily skin, the eyeliner cracked after 2 hours.) is it the formula or because i have fine lines under my eye ? i can't figure out which one is true.. I have tried to wear eyeprimer first but it still cracked :( I have just known that powdery texture types are best for those who have oily lid. garrhh means i cant wear glitter eyeliners ..
Here are the pictures ;
Pros
- Gives a pretty 'bling bling' color
- Makes eyes brighter and wider
- Affordable
- The glitters stay long
- Dries quickly
Cons
- Doesnt waterproof (cracked after few hours-in my case)
Rating : 4.5/5
Would you repurchase ?
no, i rarely use this..
Overall, this is a really good and cheap glitter eyeliner who wants to create an ulzzang look. The liner makes eyes brighter and bigger . If only my lid doesnt oily , i would have used this often :(
See you next time in another review ~
x.o.x.o
Shanice